Newsletters
Art Direction + Design + Illustration
Collaboration with editors, writers and editorial art department in creating weekly newsletters.
2020
---
Melanie: A Newsletter From Alana Levinson
A newsletter about men for women. For the smarter, hotter older sister of MEL.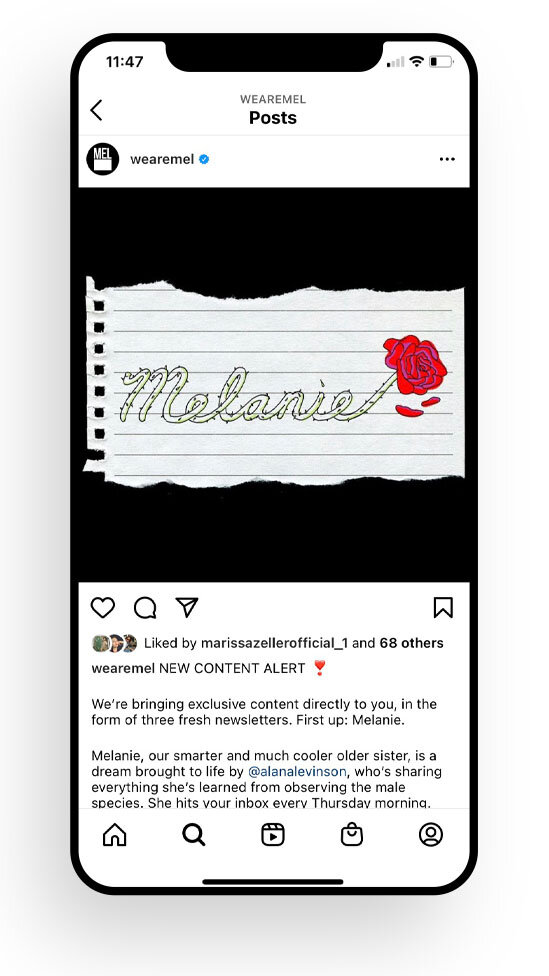 ---
Dispatches From The Manosphere:
A Newsletter From Eddie Kim


News-breaking, "on-the-ground" reporting from all corners of the internet where such dangerous and disaffected men gather and plot, attempting to decipher the ways in which their anger is mutating and when and how it might strike next.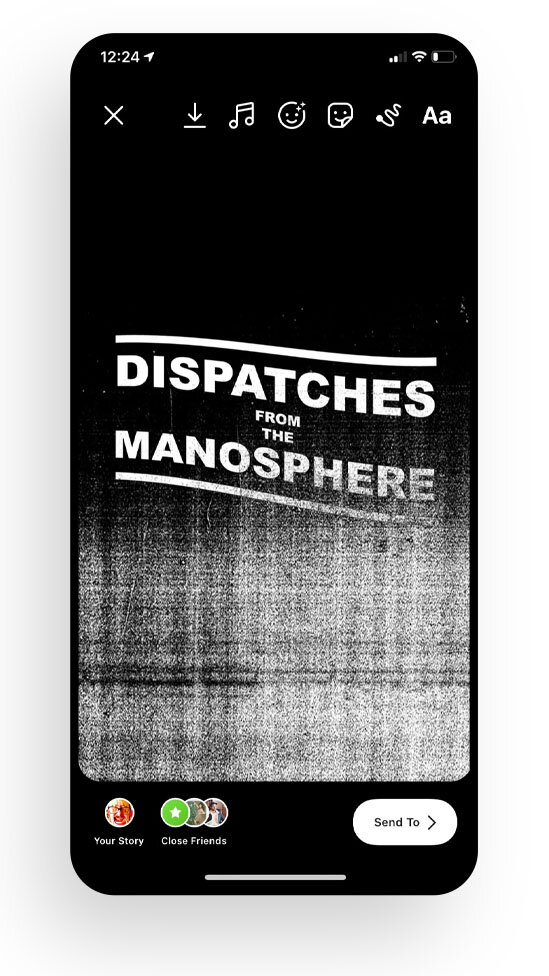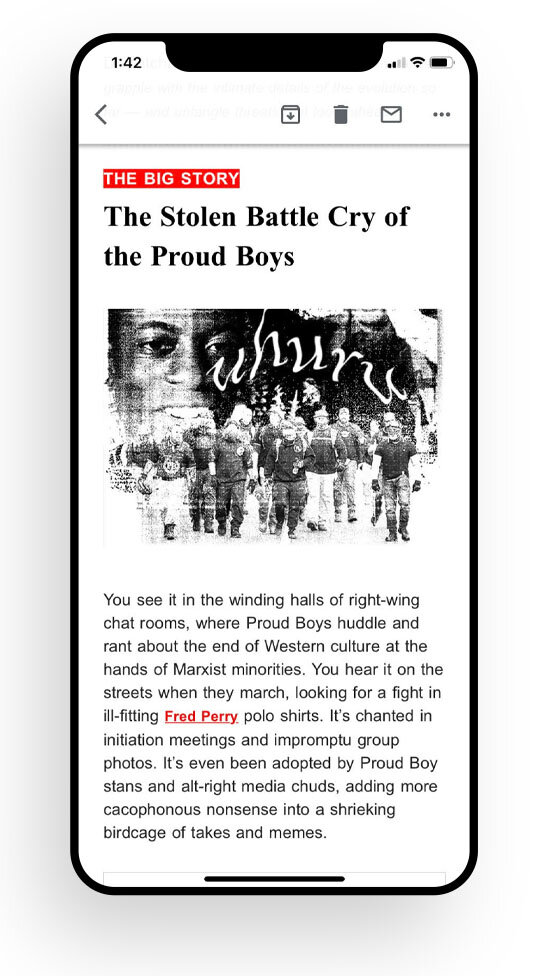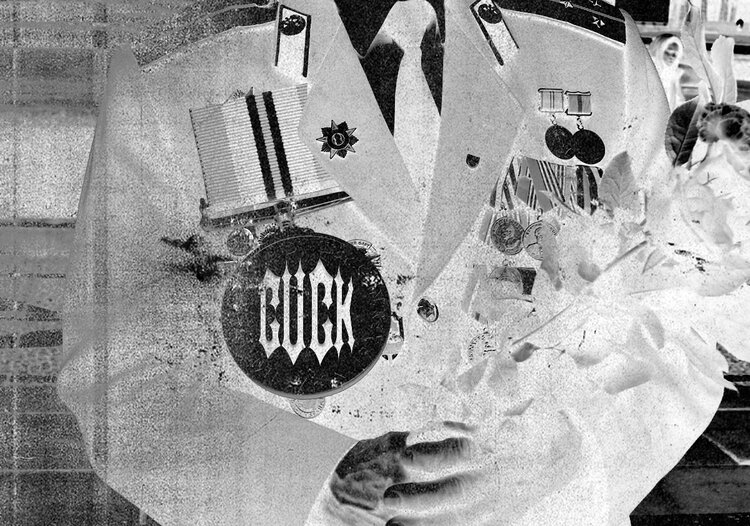 ---
Shitposting W/ Miles Klee:
A Newsletter From MEL

Shitposter-in-chief Miles Klee chronicles the internet's biggest L (or W!) of the week for his loyal legion of Kleeners. Whether he's catching you up on the dumbest shit imaginable or getting to the bottom of an impossibly trivial online mystery,
Shitposting w/ Miles Klee
is the stuff that was too insane to post on main.